Be-Ge Seating Division has developed and manufactured seats for commercial vehicles for more than 70 years. Our experienced and professional engineering team work´s with the latest versions of CAD systems and the test equipment necessary to develop marketleading products.
Experienced
and professional
engineering
Safety, Quality, Ergonomics and Comfort
Key words such as Safety, Quality, Ergonomics and Comfort are always in focus in our development of our products. A number of criteria are used for Be-Ge Seating Division tests: cushioning, resistance, reliability and maintenance. Our seats are developed and tested in accordance with EU directives for vehicles and therefore meet the absolute highest level of safety currently available for vehicles.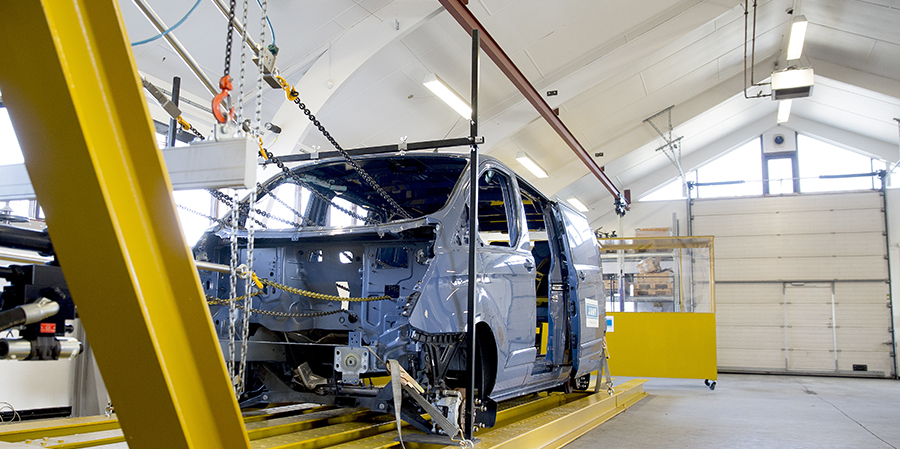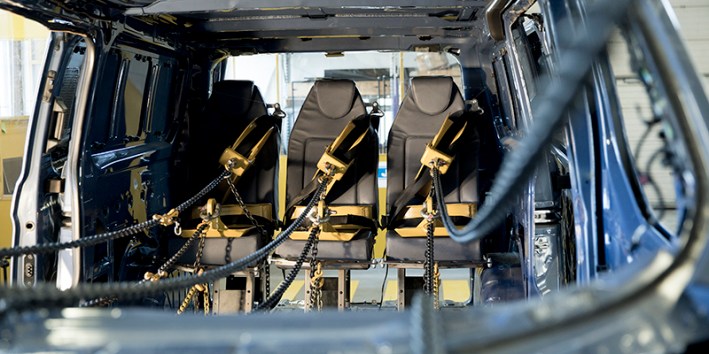 The Be-Ge Group has invested in its own TÜV-approved testing laboratory in Denmark and all tests are conducted under the supervision of a representative from the Department Road Safety, TÜV Rheinland or the French approval body UTAC. The seats undergo an intensive testing procedure, which often surpasses the currently applicable legal requirements in this area. Safety belts and restraint devices are crash tested according to the latest standards. We constantly test our products as new vehicles and model types enter the market and have a close working relationship with vehicle manufacturers.
At our R&D centre in Sweden, durability testing is done in our MTS-shake rig by an advanced stress program that simulates actual working conditions to assure robustness and functionality. Measuring of vibration damping characteristics as well as fulfilment of European and international standards such as ISO 7096 and EN 13490 are also performed in our shake rig. Our seats are tested continously to assure manufacturing quality based on a planned revision program.
Rapid prototyping becomes more and more necessary to meet customers' development demands. With our modern 3D printing equipment we can make prototypes and samples directly out of the CAD system in sizes up to 298×185×203 mm. Prototype parts in sheet metal are quickly made by our units within the Be-Ge group that are located close to our R&D centre in Sweden.
Close cooperation with test institutes in Europe like TÜV, DEKRA, TNO, UTAC, RISE, Currenta, MIRA and many more, is of course part of our R&D process to make successful and safe products for our customers.